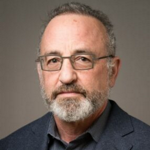 Robert Davis
Biomedical Informatics
Appointed 2013
Robert Davis, MD, MPH is Governor's Chair and Founding Director of the University of Tennessee Health Science Center – Oak Ridge National Laboratory Center for Biomedical Informatics. Dr. Davis has over 25 years' experience conducting epidemiologic and health care research with a focus on drug safety and outcomes, vaccine safety, and evidence-based medicine.
Prior to Tennessee, Dr. Davis was Director of Research at Kaiser Permanente Georgia Center for Health Research, Director of the Immunization Safety Office at the Centers for Disease Control, and Professor of Pediatrics and Epidemiology in the University of Washington's Schools of Medicine and Public Health.
Dr. Davis has published over 175 articles and has served as a reviewer for multiple journals, such as JAMA and the New England Journal of Medicine.