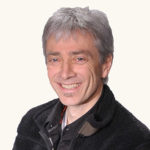 Frank Loeffler
Microbiology, Civil and Environmental Engineering
Appointed 2009
Frank Loeffler is an environmental microbiologist.
Loeffler's research centers on discovering ways to clean the environment, counter the damage humans do to ecosystems, and improve environmental health.
He studies how naturally occurring bacteria break down pollutants like chlorinated solvents, radioactive wastes, and greenhouse gases.
Loeffler also holds an adjunct appointment in the UT Institute of Agriculture Department of Biosystems Engineering and Soil Science.
He is director of the FEWS Research Network, which identifies transdisciplinary research opportunities for scientists in the US and China working on the sustainable use of natural resources for food, energy, and water systems.