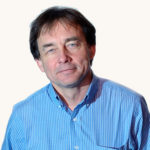 Alexei Sokolov
Polymer Science
Appointed 2009
Alexei Sokolov's work in polymers involves fabricating large molecules atom by atom in an effort to control their properties and create substances with useful characteristics.
He also leads soft matter efforts at UT and Oak Ridge National Laboratory.
Sokolov's work will have implications for the development of fuel-cell technology and other alternative energy applications.
He holds appointments in UT's Department of Chemistry and ORNL's Division of Chemical Sciences.